John Field- About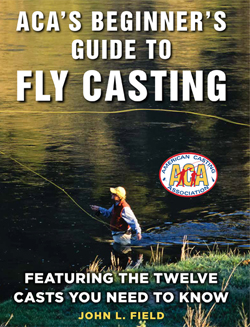 Presentations, Signings & Demonstrations
The Fly Fishing Show- Marlborough, Edison, Lancaster-TBA
Long Island Fly Fishing Expo- Casting Demo: March 16th
Hammonasset Chapter of Trout Unlimited- Casting Demo- April 11th
Candlewood Chapter of Trout Unlimited- Casting demo: Bennett Pond, Bethel- June 12th
First book: Fly-casting Finesse- Details
Second book: ACA's Beginner's Guide to Fly Casting- Details
First I wrote the advanced book, here comes the beginner's book!
Third Book: Trophy Striped Bass on a Fly- Details
Fall 2019 Publication!
Projects
American Casting Association
I submitted my annual report as Chair of the ACA Communications Committe for the ACA Business Meeting held in July. I'm currently creating publicity for the winning US Casting Team and for the new ACA casting book. I'm still sorting and organizing all the photo/audio media from the 1940s to 2000 from ACA's Netherton Archive and Collection. Digitizing and sharing could take me a couple years!
Trout Unlimited
Thanks for the turn out at my October 9th presentation on my 2nd book for the Mianus Chapter! I'm looking forward my casting presentation at the Candlewood Chapter and Hamonasett Chapter this spring and to the Family Fly-Fishing Day in May with my home chapter, Mianus TU.
Fishing
Mostly, I've been researching and photographing for my upcoming striper book. The second week of October, I'll be fishing Maine's flats with Capt. Mike Roy, then returning to fish the Miramichi River for stripers. Locally, I've been fishing in the L.I. Sound for bass and albies with Capt. Michael Platt of Light Bite Charters. Ahead: NJ shore, Montauk, California Delta, Lake Lanier and Chesapeake Bay.
New Site Colors Taken from GLoomis Fly Rod
The background is cork colored, the main font color is from the anodized reel-seat and the nav buttons and copyright bar are the blank, windings and logo colors. I did this with the use of the Adobe Color CC app and camera on my iPhone. Since I have an Adobe Creative Cloud account, the color swatches appeared in my other Adobe color panels automatically!