John Field- About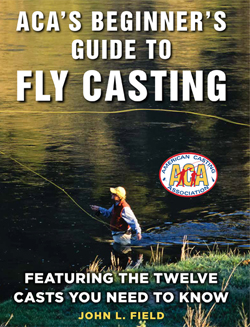 Presentations, Signings & Demonstrations
March 17th- Long Island Fly Fishing Expo- Casting Demo
First book: Fly-casting Finesse: Reviews!
Second book: ACA's Beginner's Guide to Fly Casting- Details
First I wrote the advanced book, here comes the beginner's book!
Third Book: Trophy Striped Bass on a Fly- Details
Spring 2019 Publication!
Projects
American Casting Association
Besides writing the ACA casting book, I'm sorting and organizing all the photo/audio media from the 1940s to 2000 from ACA's Netherton Archive and Collection. Digitizing and sharing could take me a couple years!
Mianus Chapter of Trout Unlimited
I'll be heading a stream clean-up and invasive plant removal on my local West Branch of the Saugatuck River this spring.
Fishing
Alan Gnann took Steve Rajeff and me fishing for albies in the LI Sound and we had a blast a couple weeks ago. The next day we went to Steve's induction into the CFFCM's Fly Fishing Hall of Fame. I'll be looking for some stripers next and maybe seeking a BWO hatch!
New Site Colors Taken from GLoomis Fly Rod
The background is cork colored, the main font color is from the anodized reel-seat and the nav buttons and copyright bar are the blank, windings and logo colors. I did this with the use of the Adobe Color CC app and camera on my iPhone. Since I have an Adobe Creative Cloud account, the color swatches appeared in my other Adobe color panels automatically!