John Field- About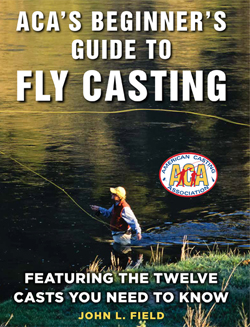 Presentations, Signings & Demonstrations
First book: Fly-casting Finesse: Reviews!
Second book: ACA's Beginner's Guide to Fly Casting- Details
First I wrote the advanced book, here comes the beginner's book!
Third Book: Trophy Striped Bass on a Fly- Details
Spring 2019 Publication!
Projects
American Casting Association
Besides writing the ACA casting book, I'm sorting and organizing all the photo/audio media from the 1940s to 2000 from ACA's Netherton Archive and Collection. Digitizing and sharing could take me a couple years!
Mianus Chapter of Trout Unlimited
I'll be heading a stream clean-up and invasive plant removal on my local West Branch of the Saugatuck River this spring.
Fishing
I'm lining-up striper guides from spring-winter to catch and photograph fish for my upcoming striper book. Locally, I wouldn't mind taking a break from writing to trout fish before I get started. The first hatch are stone flies!
New Site Colors Taken from GLoomis Fly Rod
The background is cork colored, the main font color is from the anodized reel-seat and the nav buttons and copyright bar are the blank, windings and logo colors. I did this with the use of the Adobe Color CC app and camera on my iPhone. Since I have an Adobe Creative Cloud account, the color swatches appeared in my other Adobe color panels automatically!